GO AHEAD, STICK A TOE IN...
Introducing Bunny Slope ... ACME's very own version of a post-slopes boozin' setting, minus the mountains! Now you and your friends can strip down (to swim suits of course), and chill, Apré-ski style smack dab in the middle of the 312. What? Yup!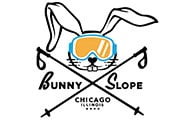 Bunny Slope sets an Alpine tone for chillin' and sippin' for small private parties of up to 18. Of course, when its not booked, hotel guests are more than welcome to relax your weary muscles and soak in the vibe for free!

We've also got room packages , you know, to make a night of it! If you're interested in reserving, check out the pricing below ...

As Urban Daddy recently said of Bunny Slope, "This is the dream, and you're living it" ...
Bunny Slope rates
$150 non-refundable room rental rate
Sun - Wed $200 beverage minimum
Thurs - Sat $350 beverage minimum